Just turn the Easy-Switch dial to switch typing between three connected Bluetooth wireless devices.
Windows and Mac. Android and iOS
You'll find a familiar keyboard layout with all the shortcut keys you use the most.
- For Windows, Mac or Chrome computers
- For Android or iOS mobile devices.
Type in comfort
The integrated cradle holds your phone or tablet at just the right angle for you to read while you
type.

TECHNICAL SPECS:

Dimensions
Weight: 820 g (1.81 pounds)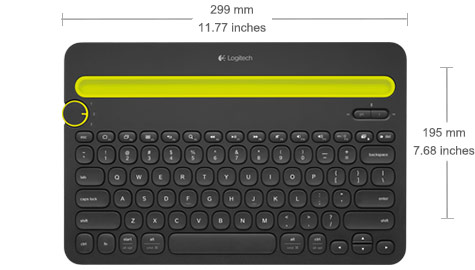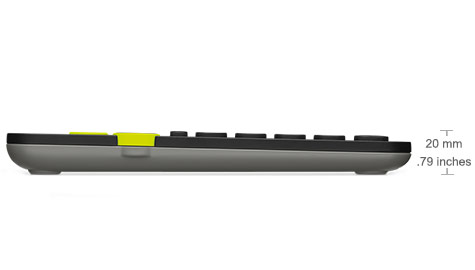 Technical Specifications
Available in white and black.
Bluetooth range: up to 10 m (33 ft)
Battery life: 2 years
On/Off power switch
Battery life indicator light

System Requirements
Bluetooth wireless computers or mobile devices which support external keyboards (HID profile).
PC: Windows® 7, Windows 8, Windows 10
Mac: Mac OS X® or later
Chrome OS™
iPad® or iPhone®: iOS 5 or later
Android™ tablet or smartphone: Android 3.2 or later.