GALAXY Tab 3 V is designed for ultra portability to carry with ease everywhere. Slimmer than
other models at only 9.7mm deep, its concise form factor is sure to please. Enjoy the most
comfortable hand grip, complemented by its extreme light weight - feel the difference! Beautifully
Optimal Viewing Experience
GALAXY Tab 3 V is designed for ultra portability to carry with ease
everywhere. Slimmer than other models at only 9.7 mm deep, its concise form factor is sure to please.
Enjoy the most comfortable hand grip, complemented by its extreme light weight - feel the difference!
Beautifully compact with long-lasting power -- what more could you ask?
1.3 GHz Quad Core Processor
Strong, fast processor powers your device to enjoy videos, games,
apps and web surfing without limit for the most enjoyable multimedia tablet experience yet.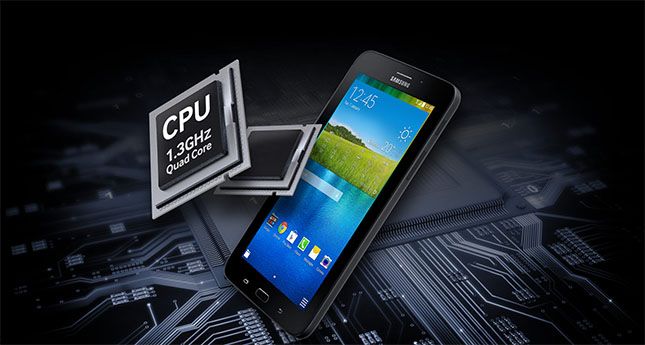 Smart Camera with Fun Features
Rear camera is equipped with smart features that let you compose
perfect shots every time. Whether picturesque landscapes or that perfect pic where everyone's smiling,
shoot like a pro and share right away -- smart sharing features make it easy.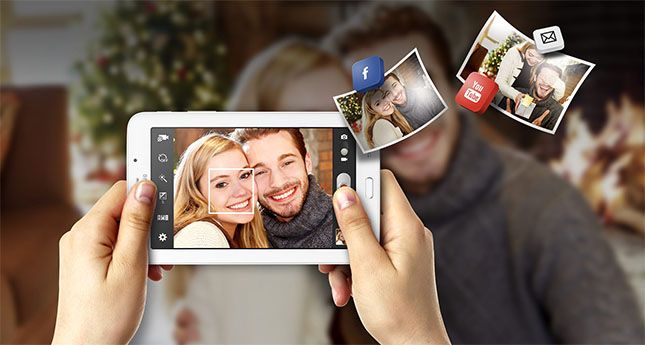 Fun & Sharable Services
Tens of thousands of apps at your fingertips -- all especially geared for
GALAXY Tab 3 V and easily downloadable for maximum enjoyment.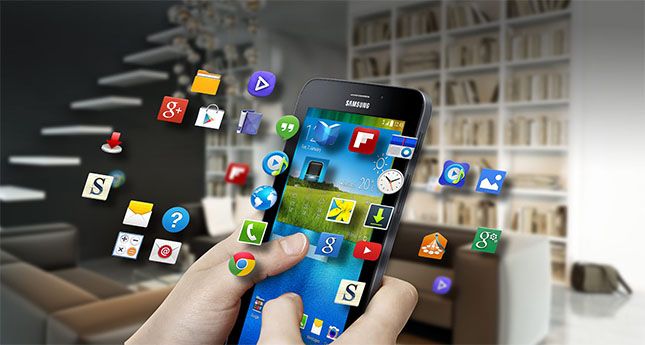 Ultra Power Saving mode
Ultra Power Saving mode dramatically reduces battery consumption
by shutting down unnecessary functions, ensuring your tablet is available when you need it.