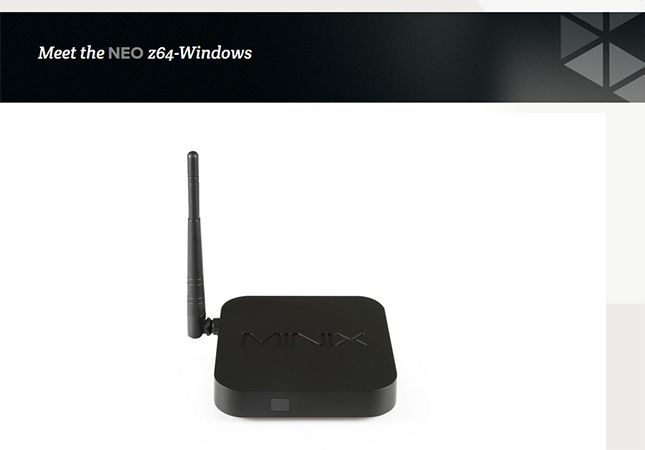 Ultra-Compact Mini Desktop PC
NEO Z64 Fanless Mini PC Windows 10 Edition is an ultra-compact mini desktop PC with huge
possibilities. NEO Z64 redefines the desktop PC, with its minute form factor making it one of the
world's smallest desktop PCs that allows for an array of space saving options.
FEATURES
Energy Efficient Mini PC
Whether it's a huge TV for enhanced viewing or a 15" LCD monitor suitable for tight spaces,
the NEO Z64 can be discreetly placed out of sight. Plus, the eco-friendly NEO Z64 requires
80% less energy than traditional desktop PCs. As a space-saving, energy-efficient Mini PC,
MINIX NEO Z64 is simply unbeatable.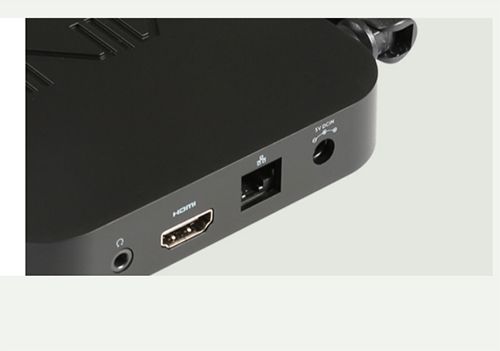 'Cloud Computing' Solution
NEO Z64 Fanless Mini PC Windows 10 Edition is suitable for an incredible array of applications;
whether as a personal multimedia terminal, a home multimedia center or for use in small enterprise
offices. NEO Z64 truly is the ideal solution in the age of 'cloud computing' for those seeking a low-power
consumption, high performance-price ratio terminal PC.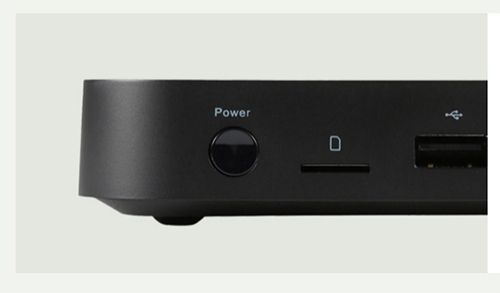 Ready To Run Out Of The Box
An included 32GB of eMMC (5.0) built-in storage, 2GB of DDR3L memory and
Windows 10 ensures the NEO Z64 Fanless Mini PC Windows 10 Edition is
ready to run out of the box.
TECH SPECS
Processor
:
Intel Atom Z3735F Processor 1.33GHz (2M Cache, up to 1.83GHz)
GPU
:
Intel HD Graphics
Internal Storage
:
32GB eMMC
Wireless Connectivity
:
802.11n Wi-Fi, Bluetooth 4.0
Operating System
:
Windows 10
Video Output
:
HDMI ™ 1.4b
Audio Output
:
HDMI™ 1.4b, 3.5mm stereo jack
RJ-45 Ethernet jack (10/100Mbps)
Peripheral Interface
:
Micro SD card reader
Power
:
DC 5V, 3A adapter included (CE, FCC certified)