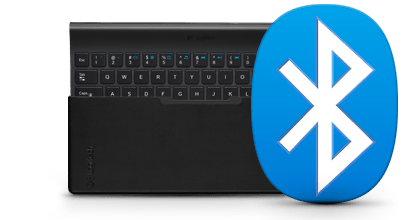 Speaks Windows 8.
And Android, too.
The keyboard pairs easily with your Windows 8 or Android tablet over Bluetooth®
wireless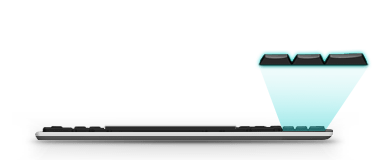 Keeps a low profile
The compact keyboard combines the best of traditional keyboards and laptop keyboards,
for a great experience wherever you use your tablet.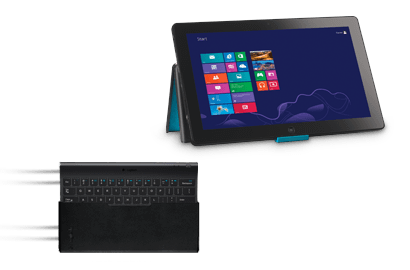 Does double duty
On the go, the carrying case helps protect your keyboard. And once you arrive, it converts
into a sturdy stand that's adjustable to the angle that's most comfortable for you.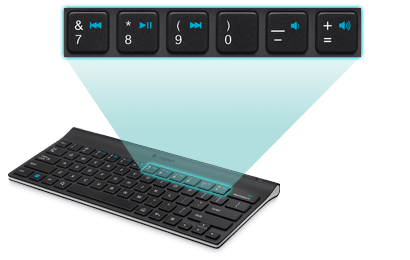 Plays along
You get media controls—like play, pause, volume up and volume down—right at your fingertips.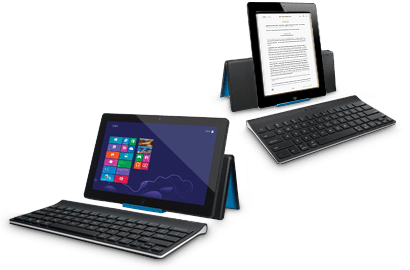 Gives you options
The separate stand means you can place your tablet just where you like it—in landscape or
portrait mode—for more freedom than other types of portable keyboards.