Design
An exquisite frame
for your life
Crafted from aeronautical-grade anodized aluminum, the new Nexus sports the curves
and contours of a machine built for turning heads. Diamond chamfers encircle its edges,
and the new visor on the back of the device accents the low-light-loving, 12.3 MP,
sapphire- crystal lens camera.
of power
With the octa-core Snapdragon 810 processor under the hood, performance on the new
Nexus is faster than ever, yet gentler on battery life. The 3450mAh battery keeps you
talking, texting and apping into the night. Paired with a reversible USB Type-C port for
fast charging, you've got a daily driver that actually lasts all day.
Pure Android
Always the newest OS,
now running Android
6.0 Marshmallow
With Nexus devices, you always get the freshest, fastest, most satisfying Android™ OS
available. First in line for software updates and designed from the inside out with an
Android-centric point of view, Nexus is the ultimate Android experience.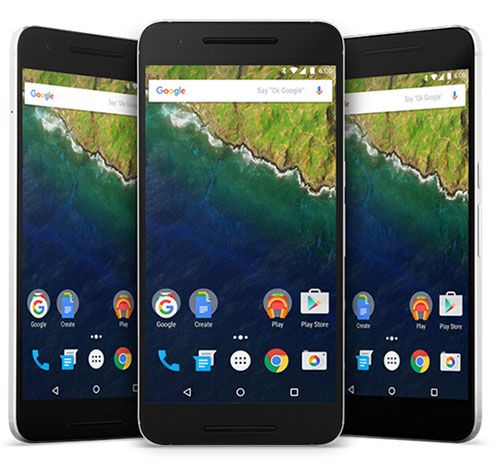 Photos & Camera
A camera that
captures more light
The 12.3 MP camera is designed for photos taken with less‑than‑ideal lighting.
The 1.55µm sensor captures more light than almost any other on the market, and
oversized pixels absorb more in even the dimmest conditions to make your photos
brighter. With a faster Google Camera™ app, you never miss a moment, and with
the smart Google Photos™ app, your memories are easy to relive and impossible to lose.
Security
Simplified Security:
One Fingertip
Your Nexus is quicker and more secure with a fingerprint sensor. Placed on the back of your
device to complement the way you naturally hold it, one touch will turn on your phone and
unlock your apps for smooth, easy access. Instead of a password, only your unique
fingerprint can access your email and photos, or make purchases on Android Pay™.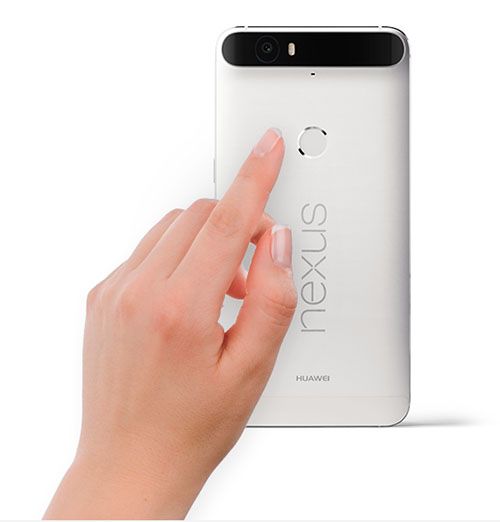 Best of Google™
The best of Google in
the palm of your hand
Nexus: When the apps you love, your OS software, and your device itself are all on the
same page. Your day runs smoother when the apps that run your day, like Gmail™,
Chrome™, and Google Maps™, are powered by Android and Nexus, with the same Google DNA.
TECH SPECS
Display
:
5.7 inches WQHD AMOLED display
Operating System
:
Android 6.0 Marshmallow
Processor
:
2.0 GHz Octa-core 64-bit Qualcomm® Snapdragon™
Storage
:
64GB Internal Storage
Camera
:
12.3MP rear camera, 8MP front
Fingerprint Touch, 360°, rear-mounted
Battery
:
3450mAh Battery
Connectivity
:
WiFi 802.11 ac/a/b/g/n, Bluetooth 4.2, USB2.0 high speed
Features
:
Reversible USB Type-C™ for faster charging & quicker data transfer