Clear audio plus comfort and convenience
The Dell Pro Stereo Headset is a comfortable and easy-to-use communication solution with crystal-clear audio quality. The Dell Pro Stereo Headset is specifically designed to improve communication quality on conference calls, presentations, sales calls and more. This USB headset features plug-and-play convenience and is compatible with popular office communication programs.
Optimized for crystal-clear sound
The Dell Pro Stereo Headset is Powered by Jabra and optimized to provide crystal-clear sound quality with Unified Communications (UC) programs such as Microsoft Office Communicator, Microsoft Lync, Avaya and Cisco. Plug-and-play compatibility with UC programs means you can use the headset right out of the box to start communicating clearly.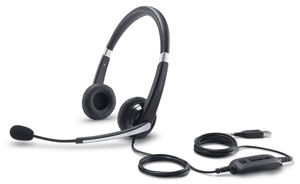 Designed for comfort and flexibility
This lightweight device features leatherette covered padding on the headband and ear cushions, so it's comfortable to wear even during long calls. Adjustable ear cushions and a flexible microphone boom allow for a personalized fit and clearer voice reproduction.
Easy to use with plug-and-play convenience
Getting started with the Dell Pro Stereo Headset is as easy as plugging it into a USB port. Plug-and-play convenience is paired with intuitive controls for a no-hassle setup.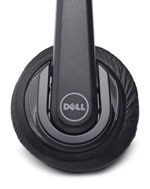 Call controls located on the cord
A call-control unit is attached to the cord, so commonly used adjustments are at your fingertips. There's a volume control rocker, call pickup/end button and a microphone mute button, so you can conduct calls without needing to touch your keyboard or mouse.
Noise-cancelling microphone for clearer communication
The Dell Pro Stereo Headset is designed to perform in busy office settings. The noise-cancelling microphone helps block out unwanted background sounds, while the dual-earpiece design make it easier to hear clearly even in a noisy environment.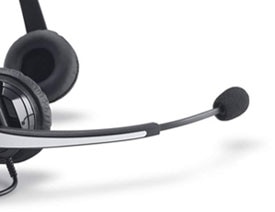 TECH SPECS
Headset
Computer
Supraaural
Wired
Yes
Stereo
USB
Carrying pouch
Plug and Play
Dell OptiPlex 3030, 3050, 5040, 5050, 5250, 7040, 7050
Dell Precision Mobile Workstation 5520
Headset - wired
Computer
On-ear
Wired
Stereo