Experience 360° immersive sound
The Performance USB Headset comes with DTS Headphone:X 7.1 surround sound so you can enjoy an immersive 360-degree soundscape from the comfort of your home. Experience more deep bass and an expanded soundscape with the 40 mm Neodymium Drivers. Play around with the custom equalizer presets for a more personalized sound experience while gaming, listening to music and more.
Enjoy a home theater experience
Experience a 360-degree immersive soundscape with the Dell Performance USB Headset – AE2. Whether you're watching a movie or immersed in a video game, you'll be able to enjoy high quality surround sound for hours with the lightweight, comfortable Performance USB Headset.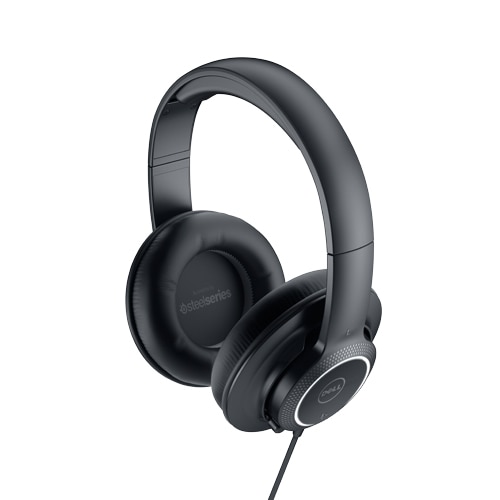 Customize your headset with personalized lighting effects
Choose from a wide array of 16.8 million colors through the outward-facing LED lights.
Lightweight design provides hours of comfortable wear
The headset features a lightweight design that provides hours of comfort. Enjoy your favorite movies, video games, and music without feeling weighed down by the headset. Designed with a padded, breathable leather ear pad, the headset provides hours of cushioning and cool comfort.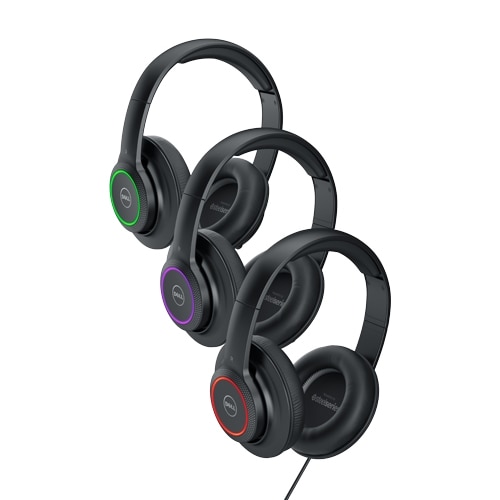 TECH SPECS
Headset - USB
LED lights
Black
Leather
Leather
Computer
Circumaural
Wired
Yes
Stereo
DTS Headphone:X
20 - 20000 Hz
-97 dB
32 Ohm
40 mm
Neodymium
Omni-directional
-38 dB
2.2 kOhm
50 - 16000 Hz
Mute
1.5 m