able to meet your needs. Iconia Talk 7 equipped with dual SIM card slot for 3G
wireless phone connection. Not only that, you may enjoy all the features and
equipped flat, such as clear screen, dual-lens and high-speed processor.
Iconia Talk 7 machine to its name, not just a tablet, but with full 3G functionality
support both mobile phones and Internet access to mobile networks. Dual SIM
card slot allows you to customize a variety of ways of accessing mobile handsets.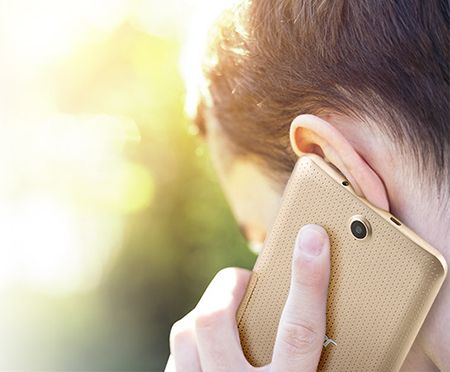 All feature set tablet and mobile phone in one
Iconia Talk 7 is a full-featured Tablet PC, able to meet all of your media needs.
Bright 7-inch IPS 1 wide-angle screen, plus front and rear lens, full-featured. Fast
and efficient quad-core processor, plus Android ™ 5.0, Lollipop 1 make it more perfect.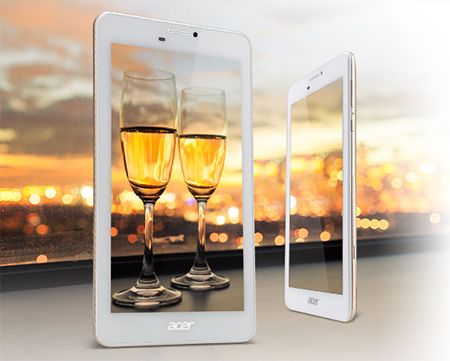 Trend of choice
Iconia Talk 7 stylish, personal life style is the best match. Understated gold
machine back, comfortable material use, and with a wave pattern building wind.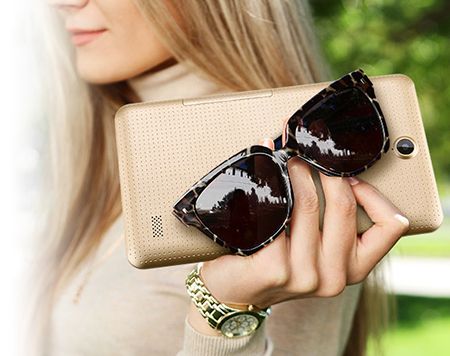 TECH SPECS
Operating System
:
Android 5.1 Lollipop
Display
:
7-inch WSVGA 1024 x 600 IPS LED-backlit TFT Screen
Camera
:
5MP Rear and 2MP Front
CPU
:
MTK MT8321 Quad-core Cortex A7 1.3GHz Processor
Storage
:
16GB (expandable up to 32GB via MicroSD)
Connectivity
:
WiFi + 3G with Phone Function
Battery
:
3,400 mAh battery