5th Generation Intel Core i7 vs. 4th Generation Intel Core i7 Performance Comparisons
Hear beyond the limits, Nahimic Sound Technology now packed in MSI Gaming Notebooks
To lead the gaming market, MSI is adopting Nahimic sound technology to boost the audio
performance for their new range of gaming computers. So what's new about this? Now, they
can offer immersive virtual 7.1 sound in high definition using exclusive stereo equipment.
With Nahimic, enjoy sound that pushes the limits of reality.
At the very cutting edge of innovation, Nahimic sound technology has been approved for its
quality and precision in projects undertaken by the military field, and also the aeronautics
industry. Now, they are looking to make some serious noise in the world of gaming by
becoming the next piece of your lethal arsenal.
Nahimic places your user experience right at the heart of their software, offering you highly
sought-after gaming benefits:
Killer™ E2200 Game Networking for smarter, faster, networking for all online entertainment
The benefit of the Killer Gaming LAN is the "Advanced Game Detect™" technology, which
recognizes online game data packs and processes them first, accelerating them in the process.
The best weapon against stuttering characters, freeze-ups, and lagging, it vastly improves all
the online experience. Whether FPS or MMO gaming, you'll have that advantage to response
faster to get victorious.
Faster Charging for Apple Devices
Super Charger supports Apple devices to apply higher current charging, especially for
iPhone or iPad with faster charge time.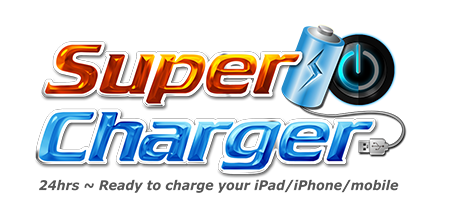 "SHIFT" – Boost Performance under Controlled Noise & Temperature
The exclusive MSI "SHIFT" technology pushes system to the extreme while minimizing noise
and temperature. Switch between three profiles "Sport," "Comfort," and "Green" to reach balance
between system performance and comfortable user experience.
SHIFT is activated by the FN + F7 hotkey combo, or via the Dragon Gaming Center.
Matrix Display
Expand the vision for extreme gaming experience. MSI innovative Matrix display supports
up to 2 external displays simultaneously through one HDMI 1.4 and one MINI DisplayPort
1.2. Multi-task is made possible even during competitive gameplays. Connect the laptop to
HDTV display, Matrix Display supports 4K output with a resolution up to 3840 x 2160.
MSI Matrix Display technology creates an ideal environment for extreme gaming experience
and pleasant multimedia entertainment.
Exclusive Cooler Boost technology
MSI's exclusive Cooler Boost Technology provides powerful cooling design by boosting the
airflow, maintaining the notebook and chipsets at a 5%~10% temperature lower. No matter
how intense your game or work gets for a long time, the Cooler Boost technology always keep it cool.
The Real Deal: Keyboard Made Just for Gamers
Responding to desires from gamers, MSI partners with SteelSeries, the renowned gaming
equipment manufacturer, to embed a keyboard especially designed for gamers in MSI gaming
notebooks. Not only is the SteelSeries keyboard more rugged, its exclusive keyboard layout and
golden triangle WASD zone also ensure a better gaming experience. The Windows function key
has been repositioned to the right side to avoid hitting the key by accidental.
TECH SPECS
Processor
:
High Performance Core i5 up to 3.5GHz
Intel Core i5-4210H Processor 2.9GHz (3M Cache, up to 3.50GHz)
Operating System
:
Windows 10 Home
Memory
:
4GB DDR3L-1600 MHz
Display
:
15.6-inch HD, Anti-Glare (1366*768) eDP
Graphics
:
2GB NVIDIA GeForce® 940M
Optical Drive
:
DVD Super Multi
Audio
:
Sound by stereo speakers
Exclusive Audio Boost technology
Webcam
:
HD type (30fps@720p)
Bluetooth
:
Bluetooth v4.0
HDMI
:
1, Support 4Kx2K Output
Mini-DisplayPort
:
1(v1.2)
Headphone-out
Keyboard
:
Keyboard by SteelSeries
Dimension
:
388 x 260 x 29.5~30.6mm
Weight
:
(KG) 2.3Kg(W/battery)