The YEN is the official currency of Japan. The YEN FOLIO uses a unique YEN design that doubles as a stand.
Now you can read, type, and view in horizontal and portrait mode in total comfort
Style Meets Function
Cutting-edge iPad design has been combined with the impeccable style of carbon texture. The result is a stylish
iPad that you can use without compromise.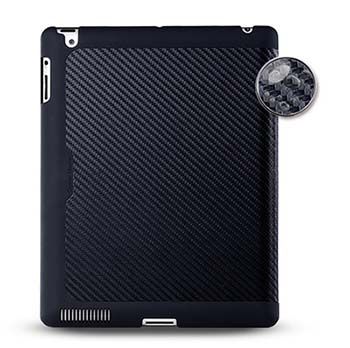 4 Available Viewing Angles
10° for typing, 45° for reading, 60° / 80° for Cinema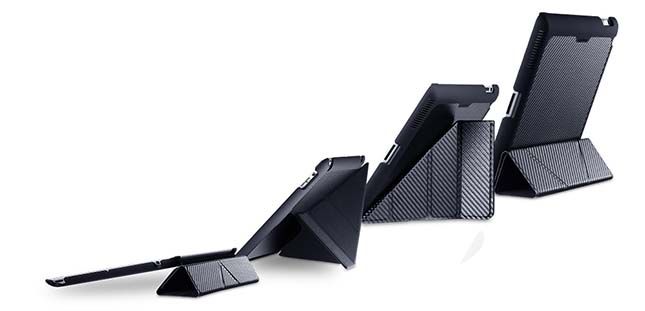 Microfiber Protection, Scratch-free Design
Soft microfiber interior protects your iPad from scratches. A tough yet thin exterior protects your iPad from drops.
Your iPad fits snuggly into the YEN FOLIO so it won't slide out by accident.
Magnetic Smart Cover
Close cover to put iPad in sleep mode. Open to instantly wake up the device.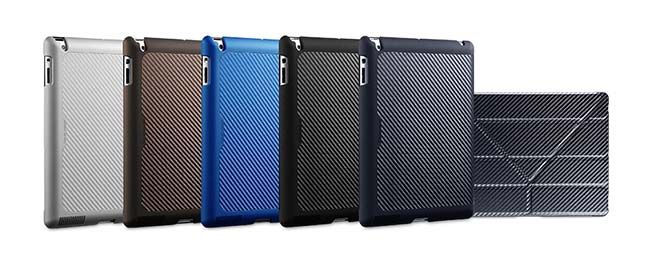 Available in 5 Colors
Golden Bronze, Sky Blue, Midnight Black
Model
:
C-IP4F-CTYF-KK / C-IP4F-CTYF-BB / C-IP4F-CTYF-ZZ
Color
:
Midnight Black, Sky Blue, Golden Bronze
Materials
:
Polycarbonate, Microfiber, Polyurethane
Dimensions
:
245 x 193 x 13 mm (9.6 x 7.6 x 0.5 inch)
Compatibility
:
iPad 2nd, iPad 3rd, iPad 4th