delivers impressive performance and battery life to keep you entertained throughout the day.
SonicMaster
ASUS SonicMaster-enhanced audio
Carefully-engineered front speaker direct sound towards you -
the listener - so you experience impeccable sound whether enjoying videos or listening to music!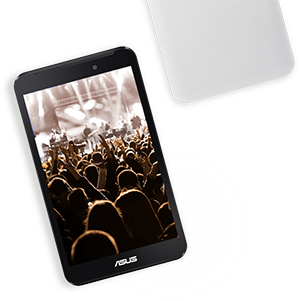 aptX for High Quality Sound
With the aptX audio codec, source material is transparently delivered over the Bluetooth
link to deliver a 'wired' earphone audio quality. aptX® solves the poor sound problem
commonly fund on standard Bluetooth, by reducing the size of the audio files so they
can be squeezed through the wireless transmission pipeline without affecting the sound quality."
Note : When incorporated with aptX equipped Bluetooth earphone products.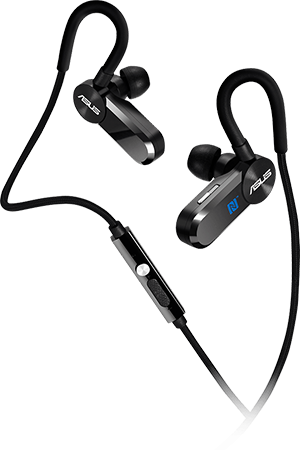 PlayTo
Seamless video streaming
Miracast lets you stream multimedia 720p content from your
MeMO Pad 7 to a TV or external display. Now you can enjoy your videos and photos on a larger screen.
DLNA allows you to multitask while sharing media contents on a larger screen.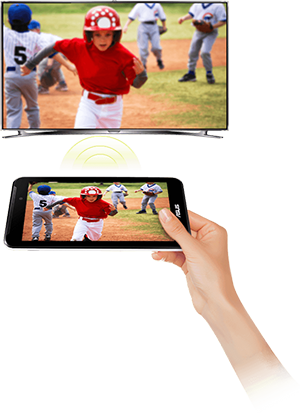 Design
Combining incredible design with ease of use
The ASUS MeMO Pad 7 combines a beautiful glossy cover with a vivid 1024 x 600 display,
to create a device you'll want to show off. The ASUS MeMO Pad 7 punches well above its weight,
boasting features and narrow bezel design that comes with great style. ASUS MeMO Pad 7 is
great for your daily usage. It also comes two colors: white and black.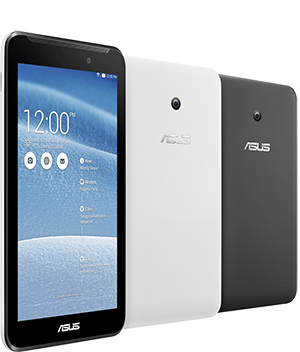 Display
See more of everything
MeMO Pad 7 is made for mobile entertainment, with a 1024 x 600
high-definition display. Every image comes to life with vivid, bright colors!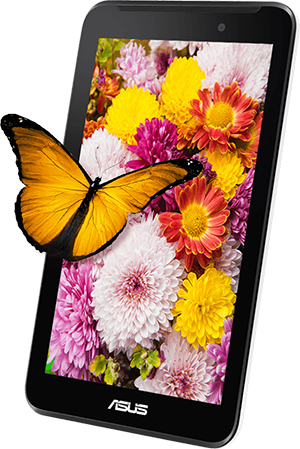 ASUS Splendid
Rich, vibrant colors
ASUS Splendid video technology optimizes images by enhancing color, brightness,
contrast and sharpness so that everything you view looks just great.Be amazed at the
colors and textures on your ASUS MeMO Pad 7!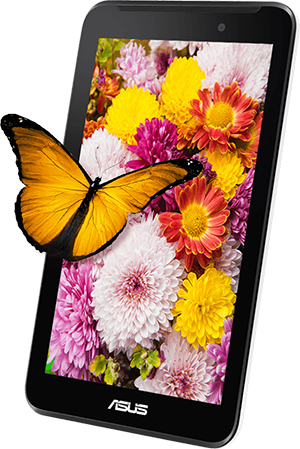 Camera
A new way to capture memorable moments
Excellent image quality comes from superb technology. ASUS MeMO Pad 7 comes with